Datura
I knew from the day I found the spiny seed pod of the Datura growing in my neighbor's yard that I would try and capture it's form in a linocut. I have photographed this pod in every season and it is visually stunning at every stage. I chose to work from an image I took in the spring because I loved the contrast between the smooth lines of the stem and the repetition of the pointed spines. Visit my blog, Nessy Designs,for further details about the process and more images.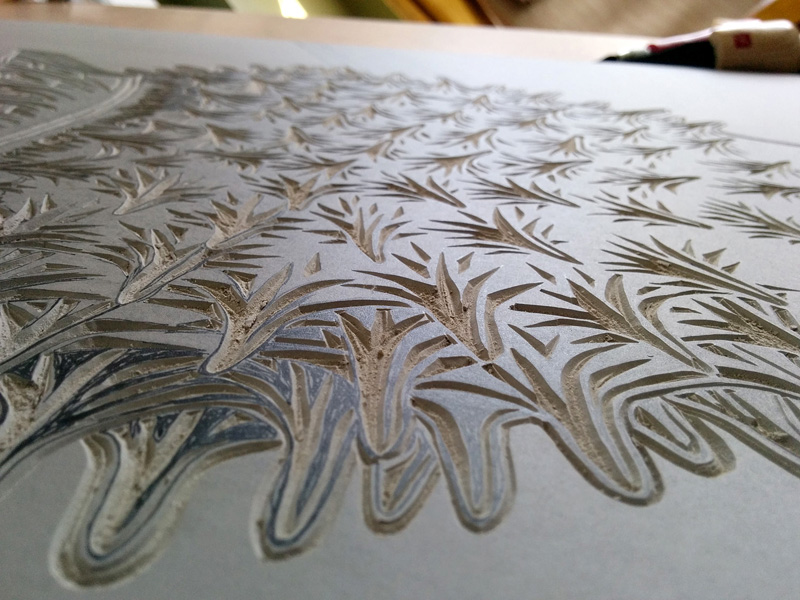 Video
This video shows the carving process.
The video below shows me burnishing and pulling a test print. (Note, this green was not the final color!)
the datura linocut
is available for purchase.
 
DATURA Linocut
This linocut was printed using oil-based ink on cotton paper. This is a first edition print.

Quantity: 7
Dimensions: 23.5'' W x 29.5'' H
Price: $500
There is one framed print available. The frame is black wood with a white mat.

Quantity: 1
Dimensions: 27'' W x 33'' H
Price: $650